You might be wondering how you can build an effective sales funnel to drive your business forward. Maybe you want to increase the number of customers that purchase your products or services, but don't know where to start? If so, here are some expert tips for building a sales funnel that will inspire potential customers to do business with you.
1. Do the One Funnel Away Challenge
If you're looking to build an effective sales funnel, the first thing that you should do is take on the One Funnel Away Challenge. This means that for one month, every customer who walks through your door or visits your website needs to become a paying customer. For example, if someone fills out their information into your e-commerce platform but never makes a purchase then this might be indicative of several issues that need to be addressed like poor copywriting, unclear value propositions, etc. On the other hand, though, if people are visiting your site and not making purchases, it means that there's something wrong with the core process that they're using to make their purchase decision and can't be fixed unless you know what it is. By doing this challenge, you'll be able to identify what the problem is with your sales funnel, and then you can start improving it. It also means that you'll have to start to optimize your funnels every step of the way, which will make them more effective for future visitors.
2. Focus on Quality Over Quantity
Another way that you can build an effective sales funnel is by focusing on quality over quantity. You might be tempted to try to reach as many people as you can to try to generate sales, but this is not the best way to go about things. Instead, you should prioritize quality over quantity. This means that you'll only want to target people who are actually interested in your products or services, instead of trying to appeal to someone who doesn't care about them. For example, if you own an e-commerce site that sells fitness equipment like pull-up bars, then you probably don't want to spend time looking for customers on Instagram (unless they happen to be fitness influencers). Quality over quantity means that you'll only want to target people who are already interested in fitness or might be interested given the right push. You can do this by getting referrals from your existing customers, finding them on communities online, etc. 
3. Optimize Your Funnel Based on Analytics Data
Another great tip for building an effective sales funnel is by optimizing it based on analytics data after each month. The reason this is so important is that it gives you the opportunity to see what works and what doesn't base on hard numbers. This way, you can easily identify which parts of your funnel are working well and which ones aren't. You'll also be able to see how many people go through each part of your sales funnels, allowing you to optimize everything with more accuracy. This will make your sales funnel even more effective since it will help you understand what types of offers work best for visitors who land on different pages in your sales funnel. Analytics data can also help you identify any parts of your sales funnel that isn't working well, and make the necessary changes to make them work. Then you'll be able to see a drastic increase in your conversion rates.
4. Add a Countdown Timer to Your Sales Page
Adding a countdown timer to your sales page can be an effective way of increasing conversion rates because it will show your customers that there's a limited supply of whatever you're selling. So if they don't act now, then they could miss out on what you're selling entirely. This is similar to how flash sales sites work, but instead of showing your visitors the number of items left, you can show them the number of days or hours until your offer expires. You can also use this tip by creating scarcity in other parts of your sales funnel too, like during the cart abandonment process when they add an item to their cart and have 24 hours until it is removed from their cart for being abandoned so many times. This is a great way to remind them that time is running out.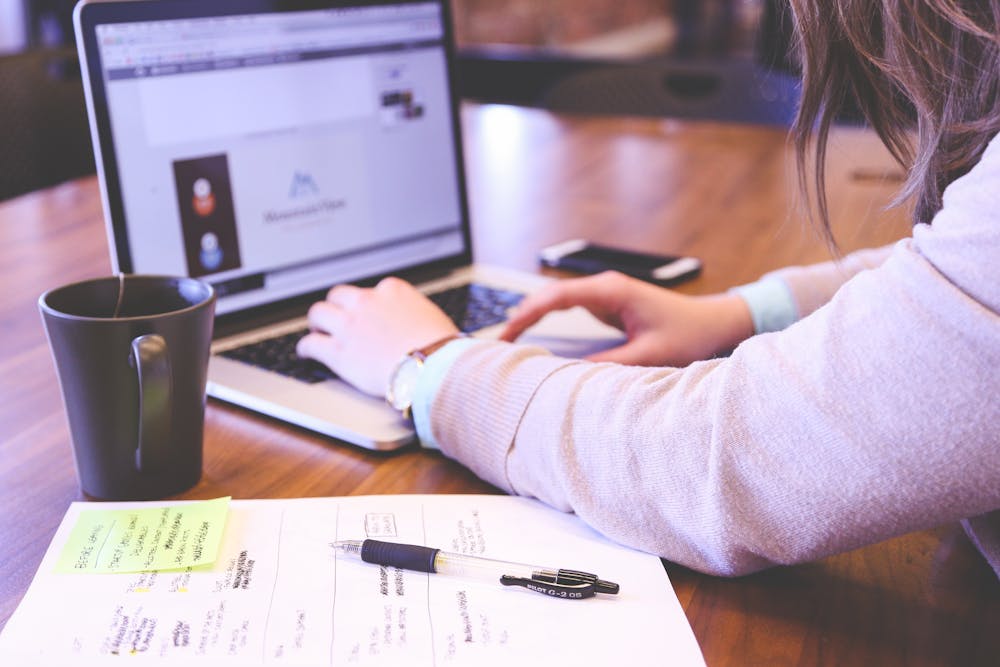 Making sure that your sales funnel is optimized in every way possible is the best way to ensure that you're able to boost your conversion rates and generate more leads than you ever thought possible. The tips listed in this article are just some of the ways that you can optimize your funnels, but they should be enough to get you started. Look at each one individually and apply them to your business to see some really great results!
I am a passionate blogger and developer sharing business tips. I Help others solve programming problems on various online forums.
You must follow these marketing tactics to promote your business online.